Promitheas Park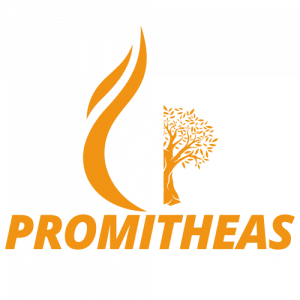 Promitheas Park is our organization's training center. A unique sports and recreational park surrounded by olive trees, near the Rio-Antirio Charilaos Trikoupis bridge. It is considered to be one of the most modern and complete basketball training centers in Europe, and is also home to one of the top level basketball academies in Europe, consisting of a 750 young athletes.
It comprises an area of 4000 square meters and amongst others, contains a total of four basketball courts, a fully functional young hostel, a conference center, a state-of-the-art fitness center as well as an ergo-metrics laboratory (Promitheas Lab).
The training center is also regularly used to host both of young and adult competitions, as well as many cultural events. Athletes and visitors and guaranteed to have a stay or a visitworthy of their expectations.
Meet the training center
3x indoor basketball courts
1x outdoor basketball court
1x junior basketball court
4x twelve person locker rooms
State of the art ergometric testing lab (Promitheas Lab)
Fully paved and gardened surroundings for walking, jogging, bicycle riding or any other recreational use and social activities
VIP meeting and conference room
Weights
TRX
Hooks
Sprint tracks
Sand pit
Workout bicycles
Punching bag
Sauna and Jacuzzi
Post-workout strech and discharge area
Facilities and Accommodation
Conference hall (100 people capacity, mic and sound installation, screen and projector)
Lounge room with cable TV and internet Wi-Fi
Laundry room
1x coffee bar
1x Barbeque and grill restaurant
Education museum of University of Patras
Parking
Image Gallery
How to find us