NextGen Experience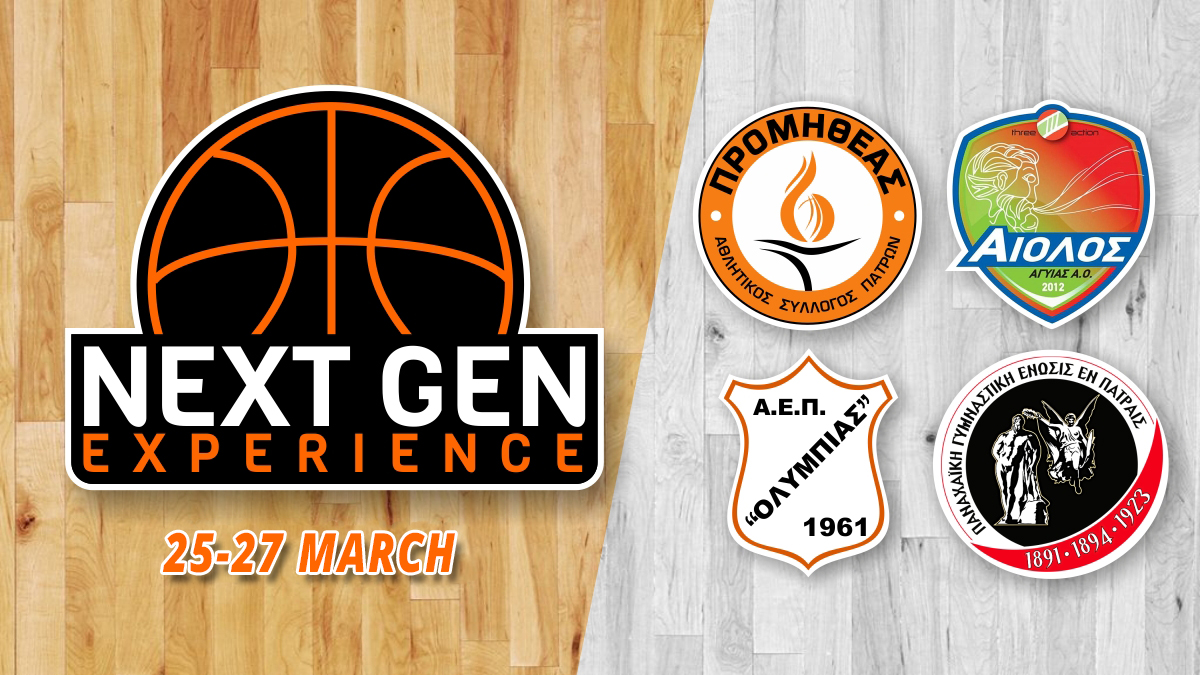 Four of the biggest basketball academies from Patras, Promitheas Patras, Aeolos, Olympiada and Panachaiki join forces to co-organize the "NextGen Experience" Tournament on March 25-27.
The youth's tournament will take place at one of Europe's top sports facilities, "Promitheas Park". It is part of the "Adidas Next Generation Tournament" and will be held during the same dates as ANGT's Patras Qualifiers game days.The purpose of the organizers is to promote sport ideals, to share and exchange knowledge and the development of social relations between the Academies that will take part in the tournament.
As a result, attending academies of the "NextGen Experience" tournament and their athletes, will have the chance to closely experience Euroleague's ANGT as they are invited to attend as many games that will be held in Dimitris Tofalos Arena as they wish and be part of the wider basketball festivities that will be taking place in Patras for the first time in its history.